It's always nice to get recognized by your peers, and in the latest issue of GEARS Magazine, Builder's Transmission has been acknowledged for one of our local programs, as well as our interesting history that has led to us standing as the business we are today.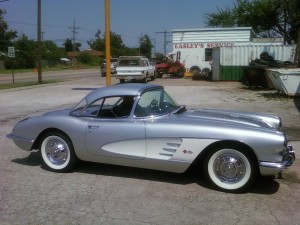 Nowadays, it's getting hard for local automotive shops to pull in new mechanics, as fewer young people are taking an interest in fixing cars for a living. That's where we come in. Every year, our owner, Jeff McCollough, and other area professionals come together to sponsor Hotrod Camp: Heart of the Craftsman. At this event, 20 boys from the local boys' home are invited to the shop to help the team of mechanics and automotive professionals rebuild a classic car. It shows the children that anything can be accomplished through teamwork and dedication, while serving to pique their interest in automotive repair for the future.
The GEARS article also goes into the long, storied history of our business, as well. From the fledgling days when we were just a gas station to the important lessons that McCollough learned that helped grow Builder's Transmission into the shop it is now. In addition to notes on our early history, there is coverage of the important life lessons he learned from his mother and her importance in helping Builder's Transmission remain a strong business throughout the years. From the start to the hard times we all experienced during the most recent recession to what we've done to adapt as a business and grow as coworkers to make sure we never closed our doors, the article is in interesting look at the story behind us and sets a great platform for the story yet to come.
For the full article, visit the GEARS Magazine site and read it today!
Builder's Transmission in Broken Arrow, Oklahoma, specializes in automotive maintenance and repair. The work performed by our specialists will keep your car running for years to come. For more information on our services, give us a call today at 918-251-1792!