| Builders Transmission & U-HaulMake Your Move Easy with U-Haul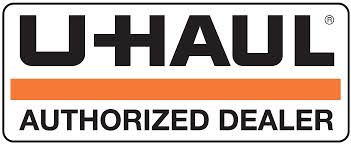 Make your life easy with U-Haul truck and trailer rental from Builders Transmission and U-Haul. No other rental company around will provide you with such affordable prices, convenient pickup, and reliable service. What more can you ask for?
Is your family getting ready to make a big move? Rather than overloading a sedan with heavy boxes and furniture, consider renting a U-Haul truck instead. Builders Transmission & U-Haul offers U-Haul rentals in Broken Arrow and Tulsa, Oklahoma that make moving a breeze.
U-Haul rentals offer plenty of space to accommodate all your personal possessions. They're also extremely affordable and easy to access at our convenient pickup point. Additionally, you will receive excellent customer service from the team at Builders when you pick up and return your rental. What more could you ask for?
While most of our customers use their U-Haul rentals to make moving easier, they're also ideal for other common tasks such as transporting a motorcycle or picking up landscaping materials. These rentals are available in a range of different sizes, so you can find everything from a large truck to a small utility trailer.
Let Builders Transmission & U-Haul help your next move go smoothly with U-Haul rentals in Broken Arrow and Tulsa, Oklahoma. Give Builders a call at (918) 251-1792 today or fill out the form on the right to inquire about U-Haul rental services.