YOUR ONE STOP MECHANIC FOR AUTO REPAIRS, ENGINE REPAIRS, TRANSMISSION REPAIRS AND MUCH MORE!
Serving Tulsa and Broken Arrow, Oklahoma for over 50 years!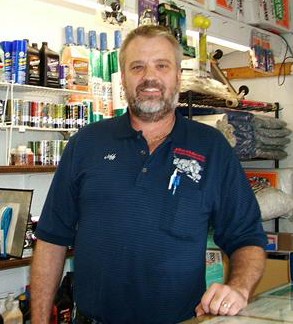 For more than 50 years, residents of Tulsa and Broken Arrow, Oklahoma have turned to Builders Transmission & U-Haul for their transmission repairs and auto mechanic services.
Since starting out as a full-service gas station and general repair garage in 1967, Builders Transmission has dedicated itself to providing friends and neighbors with honest and dependable car and truck maintenance designed to keep vehicles running smoothly for years to come.
We Are Transmission Experts
When you bring your vehicle to the transmission experts at Builders, you'll have access to state-of-the-art diagnostic systems, backed by the latest developments in automotive technology. Builders is proud to be the first transmission shop in the state to offer 100-percent transmission flush services, which will completely cleanse your system and return it to peak performance, thereby extending the life of your vehicle.
The technicians at Builders understand that being without a vehicle is a massive inconvenience, so they strive to provide fast and reliable transmission repairs by using the latest technologies to diagnose issues and fix them quickly and efficiently.
Save Money With The Correct Diagnosis
We SPECIALIZE In Transmissions & Engines
Minor issues can end up requiring very expensive repairs if they're not properly identified. This is why you shouldn't settle for cut-rate transmission repairs that only delay an inevitable catastrophe. Instead, trust the team at Builders to give your vehicle the service it needs the first time.
U-Haul Rentals
In addition to offering these auto repair services, Builders Transmission also specializes in providing customers with reliable U-Haul rentals. Whether you're moving your son or daughter into their college dorm or moving your entire family across the state, you can easily get the job done with a U-Haul. We offer roomy U-Haul rentals at affordable rates that make moving a breeze. Learn More About U-Haul Rentals Here
Explore the site to learn more about the auto mechanic services Builders Transmission offers in  Tulsa and Broken Arrow, Oklahoma, or contact us today to schedule your next vehicle maintenance appointment.

Save