Did you know that Americans are keeping their cars longer than ever before? As of 2015, the average age of a vehicle being driven on the roads and highways of this great country is 11.5 years according to published reports from IHS Automotive. That's up from 2009 when the average vehicle age was 9.4 years.
Some people like leasing new vehicles so they can get a new car or truck every couple years before anything "goes wrong." Others will keep their vehicles for as long as possible. How old is the car or truck you drive?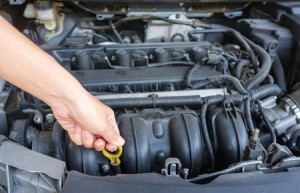 Just like people need more medical attention as they age, vehicles get older, too, and need maintenance. In Broken Arrow, Oklahoma, Builders Transmission is like a doctor for your older car or truck. As transmission experts with state-of-the-art diagnostic systems, Builders Transmission can assess what's wrong with a vehicle and then repair it. If you've been hearing odd noises coming from your engine lately, or a "check engine" light stays on, it's time for a check-up at Builders Transmission.
In a world where so many businesses come and go, Builders Transmission has been around since 1964 and built a sterling reputation over the years, even receiving a "Super Service Award" via Angie's List, the user-review website where people rate area businesses.
You can trust that the experts at Builders Transmission will service your older car or truck as if it were their own. Furthermore, 100 percent transmission flush services can be done to completely cleanse your system, returning it to peak performance and therefore extending the life of your vehicle.
For more information or to schedule a service appointment, contact Builders Transmission today!